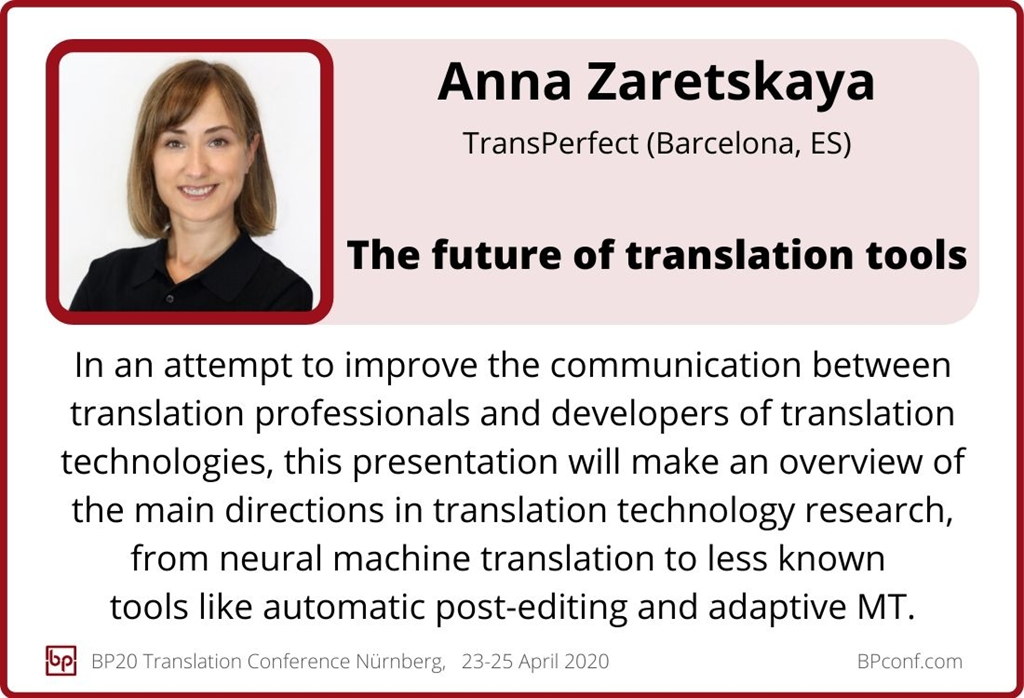 TransPerfect hopes to connect with our community virtually this Friday at BP20!
Check out our presentation:
"The Future of Translation Tools!"
Haven't registered yet?
No problem, registration is still open. Making connections through conferences are important and TransPerfect helps you understand in our blog:
To find out more about Anna's B20 presentation click here!