Mostly Light – Diwali Symbolic Messages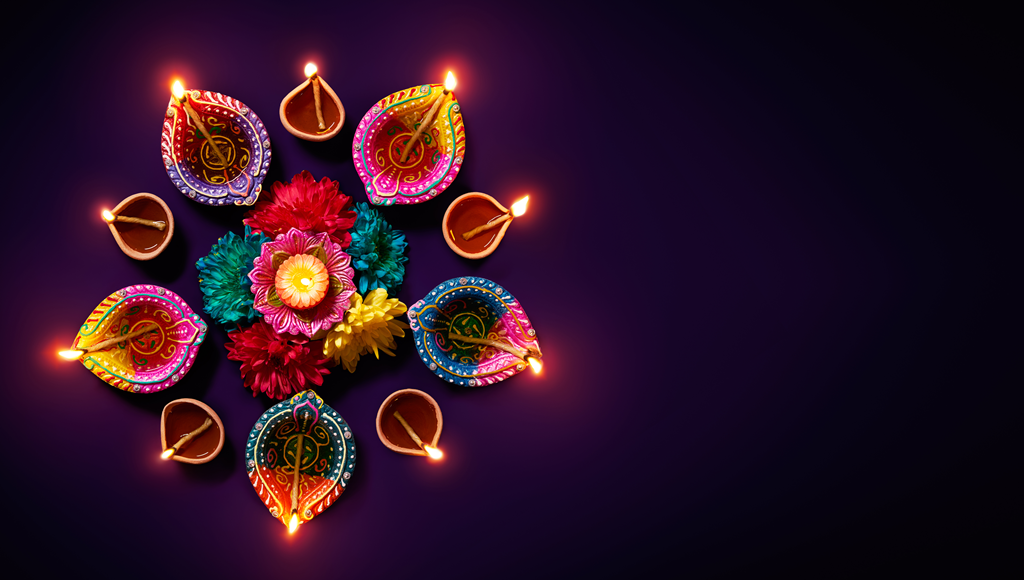 We asked the question of our linguists "Which aspects of Diwali resonate most with you, and why."
Lighting lamps is a sign of removing darkness in our life. Presenting our egos, celebrating with prayers, and wearing new clothes symbolizes victory over evil thoughts. Diwali is a celebration for all of us, there is no restriction of cast, religion, political opinions or religious opinions.
- Krishna
Diwali is a festival of lights and it brings prosperity and wealth and peace to our family. One way of performing worship of Lakshmi, the goddess of wealth and prosperity is to light fireworks. Also by decorating with light and lamps we literally illuminate the interior and exterior of our homes during the "Festival of Light."
- Gargee
Diwali brings light and hope. It symbolizes the aspect that the whole city is lit with joy and positivity. It embodies prosperity, wealth and peace. Diwali brings spiritual calmness in people. A time of the year when people share joy and happiness. It celebrates triumph of light over darkness, good over evil.
- Megha
While lighting the diyas we pray "Tamso Ma Jyotirgamay" or from darkness go towards the light. It's a way to lighten our mind and soul along with our houses.
- Shyama
Through many religious rituals we find positivity. We believe in
"Vasudhaiva Kutumbakam" which means "The world is one family". We celebrate Diwali as a closing of one chapter and awaiting a new one with full joy and good hopes.
- Mitesh
Diwali is fun time, and a spiritual journey all at once.
- Umang
Open your home and heart to others and spread joy.
- Nita
There is a message given by Lord Mahaveer (Live and Let Live). We should always think about other living beings as well. We should not harm them for our greediness or taste.
- Jitendra